Important Announcements
Reminder!

Monday, June 20th no summer school classes and administrative buildings are closed. Tuesday, June 21st no summer school classes, but administrative buildings are open.

CONNECT FULTON is here for you!

Do you need HELP? Do you need RESOURCES? It's available to you through CONNECT FULTON. Search and connect to: financial assistance, food pantries, medical care, and other free or reduced-cost help.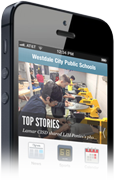 Download Our Official FCS Mobile App
View district news
View calendar info
Follow your school
Access school staff info
Receive important alerts
Report safety concerns